Valentine's Day is a special time to celebrate your love and show appreciation for your special someone. Here are a few ways that you can set the mood for this romantic holiday in your own home!  Click here to check out our Amazon Storefront for some of our favorite romantic room decorations.
SETTING THE MOOD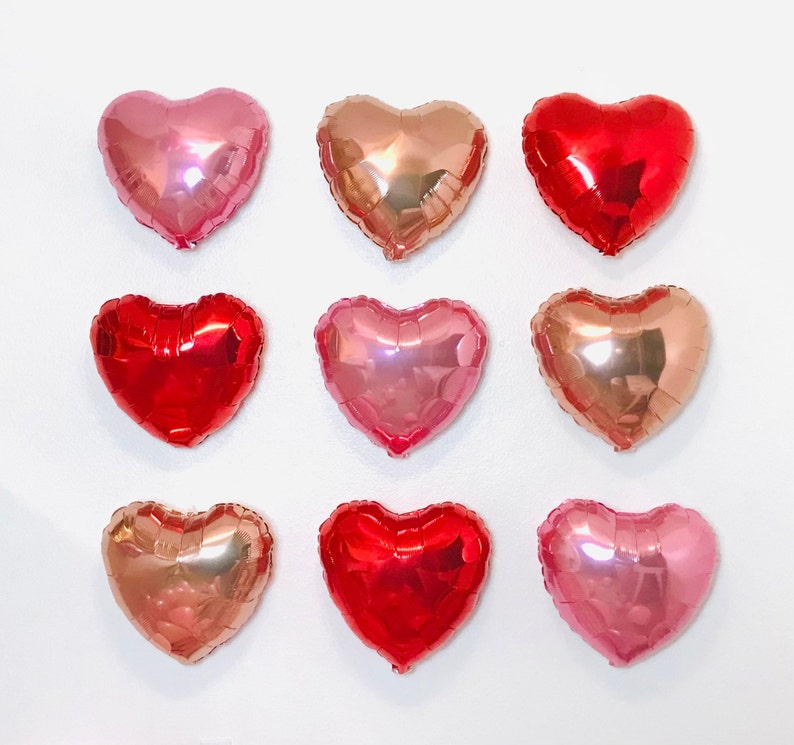 First, let's dive into some passionate ways to bring love into your bedroom. Start with the walls. You can add a few balloon hearts above the headboard of your bed.  Three rows of 3 heart balloons make a statement!  Add love notes on the balloons or around the balloons to create a personal touch.  You can even add a few framed photographs of you and your sweetheart to remind you of your love for each other. 
Next, you can add a few romantic touches to your bed. You can hang a few strings of lights around the bed to add a soft, romantic glow. Or, you can also try tea lights (flammable and LED) You can also add a bear or some plush, heart pillows and a cozy blanket to snuggle up in. And of course, you should add some red roses and petals to the bed for a special, romantic touch.
Finally, add some romantic decorations to the room. You can light some scented candles and set out some chocolate-covered strawberries for a truly passionate Valentine's Day. Don't forget to pick up a vase of roses (or your significant other's favorite flowers) in your room.
DESIGN TIPS
Here are a few tips when choosing your Valentine's Day decor.
Get Creative with Color. Red and pink are classic Valentine's Day colors, but don't be afraid to experiment with other shades. Consider adding splashes of purple, white, and even black to your decor for a more modern look.
Make it Cozy. Valentine's Day is all about spending time with your special someone, so make sure your room is a cozy and inviting spot. Lay a blanket on the floor, order your food, and create a picnic spot for you and your love.  (Don't forget to create a playlist of your favorite songs.  All NO cell phones allowed.) 
In addition to a traditional gift (if desired), give thoughtful gifts. give your partner something they'll cherish, like a handwritten letter, a framed photo of the two of you, or a special memento.
No matter how you choose to celebrate Valentine's Day this year, the most important thing is to enjoy quality time with your partner. With a little creativity, you can make it a memorable holiday at home!
Would you rather have us decorate for you?  Check out our romantic packages.  If we are not in your area, you can also view a map of other planners near you on our home page.  Click Here for more information.
------------------------
If you click on any links to outside storefronts, we may receive a small commission for referring you.